Firstly, Happy New Year #SlayFam. As I'm writing this, we turned 14K! YAYAYAY! Thank you for your immense support and love and for making our dream a reality. Exactly a year ago, we launched our blog and within a year, how we've changed! It's been one hell of a ride and we still have a long, long way to go!
So considering we just turned 1, we decided to retrospect the year gone by. Last year at about the same time, both of us made new year resolutions. Let us tell you that the unrealistic resolutions failed miserably.  So this time, we decided to make resolutions that will stick. Anytime anyone says the words, "New Year Resolution", we automatically assume it would be going to the gym or starting a diet. So on every 1st week of jan, the gyms are full and by the next week there's that 1 dedicated person and their trainer. So sure, go ahead and make a plan to finally hit the gym and let us know if it sticks (AND how you managed to do it!), and if it doesn't, here are a few realistic things to try instead.
Resolution No. 1: This year, I'm going to be Becky with the good hair and never have a bad hair day.
Solution: Kaya's Root Regan Hair Care Range
Kaya came out with a new range of hair products recently called 'Root Regen'. Enriched with basil, avacado oil, macademia oil and olive oil amongst other things, these products are targeted to keep hair fall at bay along with strengthening your hair and preventing breakage; improving your overall texture and hair health. The products in this range consist of the Scalp Nourishing Oil to strengthen roots (Rs. 1,190), Scalp Revitalising Shampoo that promotes cell growth (Rs. 950), Deep Conditioning Masque for shiny, smooth and manageable hair which is strong at the root (Rs. 1,090) and Hair Protect Serum to strengthen and restructure hair fibre (Rs. 1,190).
All in all, stronger hair looks and feels much, much better.
Resolution No. 2: This year, I'm going to try multitasking with my make up.
Solution: Colorbar's Palettes & Skin Care
Sure you want to buy every eye colour and highlighter shade in the world ( I mean, who doesn't?) but it does get difficult and draining after a time, for obviou$ reasons. Enter multi purpose palattes. Both Karishma & Grishma picked up Colorbar's Shimmer Bars (Rs. 2,000 each). Karishma got the Nectar Glow and Grishma got Rose Glow. This multipurpose palattes brighten, sculpt, bronze, blush, highlight and add glow to your face, eyes and even your body! Since Grishma can't have enough eye shadows she also got the Smoky Eye eyeshadow palatte (Rs. 1,350) as it never really goes out of the style.  Karishma chose to get the Sheer Touch Mattifying Loose Powder (Rs. 875) that highlights as well as keeps oily skin at bay. Apart from that, Grishma got the Spotlight Illuminating Lotion that adds shine and moisturises the face, making it the ideal base for make up while Karishma got the Hydra White Anti-spot Serum (Rs. 890) that clears out uneven skin tone, minimises dark spots, refines your skin texture and provides all day moisture and also the Hydra White Intense Whitening & Hydrating Under Eye Serum (Rs. 890) that like the name suggests, hydrates your sensitive under eye area while targeting dark circles.
All in all, you end up spending so much on multipurpose palattes that you will have enough money for your gym membership saved!
Resolution No. 3: Not having time to shampoo my hair after the gym isn't going to be a reason for not going to the gym.
Solution: Batiste's Dry Shampoos
Sure, when our friends too make last minute plans just when we we find the courage and will to go to the gym, we know we aren't going to get time to shampoo our oily and sweaty hair and still look fresh. So we end up not squeezing in a workout. Well too bad you can't use this excuse anymore. Batiste's dry shampoos (Rs. 299 for mini & Rs. 749 for full size) are here to kick your oily scalp and your reasons good bye. They not only refresh hair between hair washes but they also smell AMAZING. The infamous dry shampoo was very difficult to get your hands on earlier but it just became easier and readily available. They also have a range of styling products so you could ALSO fit in that extra 15 minutes of cooling down.
All in all, you need to find a better excuse.
Resolution No. 4: This year I will be more conscious of what I will put on my skin.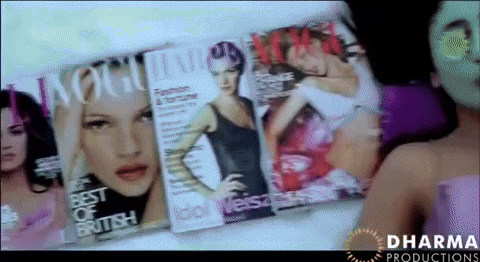 Solution: Amara Organix
Amara Organix is a brand that we stumbled upon and couldn't wait to try. They offer a really wide range of products in terms of face masks, scrubs, body butters, foot treatments, serums and creams and they are all organic, handmade and UNDER 700! They only start making them once you place an order and list down everything you've used. Karishma opted for the Licorice & White Turmeric Uptan (Rs. 265), The Lemon and Licorice Anti Tan Face Scrub (Rs. 250) & the Rice Bran Enzyme and Turmeric Anti Tan Soap (Rs. 175) for de-tanning and de-pigmentation. We literally want to try EVERYTHING from them! You can place an order here by texting Mehar herself.
All in all, getting better skin just got a lot easier!
We both here at Namaslay wish you guys a HAPPY NEW YEAR & we hope your hair is always on fleek and your eyebrow game is always strong.
This year Karishma made a resolution to learn and collect more board games, travel more often, learn to meditate and practise gratitude everyday. Grishma made a resolution to just figure it out, not be difficult on yourself and take everyday as it comes.
This year, make a resolution to be the best version of yourself instead of fitting into someone else's beauty standards. What resolution have you finally made?
CREDITS:
PHOTOGRAPHY FOR COLORBAR (IMAGE 2): PARAG DESAI
PHOTOGRAPHY FOR AMARA ORGANIX: ALAN PRAKASH
LOCATION FOR AMARA ORGANIX: PATCH OF SKY